September 16, 2017
"Washington DC is used to marches – but the latest protesters to descend on the capital may have made passersby look twice.
A group of disgruntled clowns, known as 'Juggalos', descended on Washington on Saturday.
They are angry they have been labelled a gang by the FBI – albeit one described as a 'loosely organised hybrid'.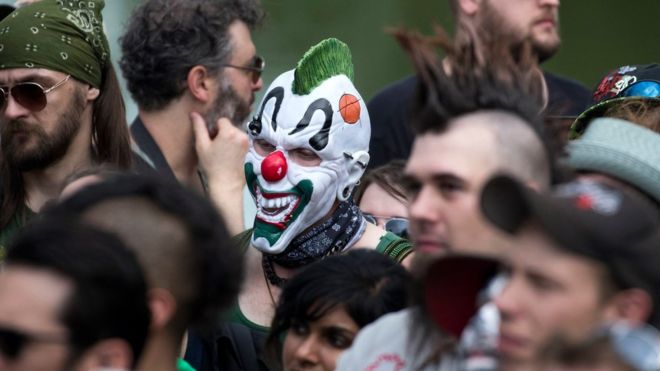 The clowns say they are simply super-fans of hardcore hip-hop duo Clown Posse and the classification has resulted in people being 'subjected to various forms of discrimination, harassment, and profiling simply for identifying as a Juggalo'."